Topics covered in this issue..!
Pisa Toscana, Italy
A qualified Regulatory Affairs service and consulting company based in Italy — RPN highly-qualified team includes Regulatory Affairs, Drug Development, Market Access and Pharmacovigilance experts and...
München 80335, Bayern, Oberbayern, Germany
Next Generation Sequencing (NGS) technology has enabled researchers to generate genome wide data in unprecedented quality and quantity.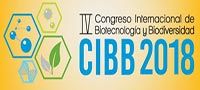 Date: 22nd - 25th Oct 2018
Venue: Shanghai, China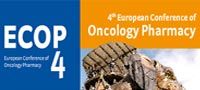 Date: 25th - 27th Oct 2018
Venue: Nantes, France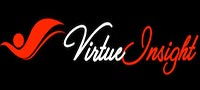 Date: 02nd - 04th Oct 2018
Venue: Boston, MA, USA
To gain more exposure for your event, list on our portal with minimal investment.
Or,
Interested in publicizing your event in the next issue e-newsletter? Write to Us
ResMed, a global leader in cloud-connected respiratory care devices, today announced key upgrades to its Astral life support ventilators, including Optional AutoEPAP in iVAPS for U.S. patients, a high-demand therapy option.

The SanBio Group, a scientific leader in regenerative medicine for neurological disorders, announced the acquisition of a patent portfolio regarding cell medicines derived from mesenchymal stem cells (hereinafter the Patent Portfolio).

Surmodics Inc., the global leader in chemical components for in vitro diagnostic (IVD) tests and microarrays, has announced the launch and immediate availability of MatrixGuard™ Diluent.

Infraredx, Inc., a pioneer in intravascular imaging for mapping coronary artery disease, today announced the Makoto™ Intravascular Imaging System..

In order to educate our audiences, 'New discoveries' or 'Product experiments can be published online under Trends section for FREE.
— To promote new discoveries in next issue e-Newsletter, Write to us.
Find out how a contract packaging company can deliver the expertise and flexibility needed to ship pharmaceuticals internationally.
Rising brand drug prices are behind the increase in prescription drug spending and patient costs. In 2016, brand drugs accounted for only 11 percent of prescriptions dispensed, but more than 74 percent of total spending.

Post White Paper to be in front of your target audiences... Use "SPD30" for 30%OFF
BiondVax Pharmaceuticals Ltd. reported the first participant's initial visit in a pivotal clinical efficacy Phase 3 trial of the M-001 universal flu vaccine candidate.
Physicians are now able to successfully implant a new bio-absorbable, internal radiation treatment known as CivaSheet® to treat a patient with recurrent lung cancer.

To make your company's news releases read by the right audiences...