Topics covered in this issue..!
Oklahoma, United States
Cytovance® Biologics was founded in 2003 based on the client-side experiences of the executive team of Novazyme Pharmaceuticals.
München 80335, Bayern, Oberbayern, Germany
Next Generation Sequencing (NGS) technology has enabled researchers to generate genome wide data in unprecedented quality and quantity.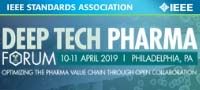 Date: 10th – 11th Apr 2019
Venue: Philadelphia, PA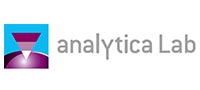 Date: 09th – 11th Jul 2019
Venue: South Africa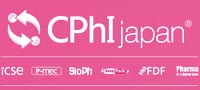 Date: 18th – 20th Mar 2019
Venue: Tokyo, Japan
To gain more exposure for your event, list on our portal with minimal investment.
Or,
Interested in publicizing your event in the next issue e-newsletter? Write to Us
Just 12 months after opening its doors, New U Life announced it sold more than 500,000 bottles of its innovative SOMADERM Gel in 2018. Hitting this significant milestone reflects the passion of its hardworking distributors and..

Merck, a leading science and technology company and leader in genome editing, today announced that the Canadian Patent Office has allowed Merck's patent application directed..

Kala Pharmaceuticals, Inc., a biopharmaceutical company focused on the development and commercialization of therapeutics using its proprietary AMPPLIFY™...

Phenomenex, Inc., a global leader in the research, design, and manufacture of advanced technologies for the separation sciences, introduces Presston™ 1000 Positive Pressure Manifold for 96-well plate sample preparation processing.

In order to educate our audiences, 'New discoveries' or 'Product experiments can be published online under Trends section for FREE.
— To promote new discoveries in next issue e-Newsletter, Write to us.
Increasing data volumes as well as increasing data complexity are currently forcing the drug safety industry to look for solutions to reduce case processing costs...
Large segments of the population are at high risk of vitamin deficiencies, and deficiencies can emerge because of certain disease states, therapeutic interventions, and even hospitalization itself.

Post White Paper to be in front of right target audiences... Use "SPD30" for 30%OFF
NanoSphere Health Sciences Inc. is pleased to announce work has begun on the production facility for NanoSphere's products in Canada....
Promega Corporation's new Maxwell® RSC miRNA Plasma and Serum Kit offers oncology and translational researchers an easy and automated protocol to purify total circulating RNA...

To make your company's news releases read by the right audiences...