Topics covered in this issue..!
Oklahoma, United States
Cytovance® Biologics was founded in 2003 based on the client-side experiences of the executive team of Novazyme Pharmaceuticals.
München 80335, Bayern, Oberbayern, Germany
Next Generation Sequencing (NGS) technology has enabled researchers to generate genome wide data in unprecedented quality and quantity.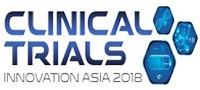 Date: 05th – 06th Dec 2018
Venue: Singapore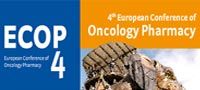 Date: 25th – 27th Oct 2018
Venue: Nantes, France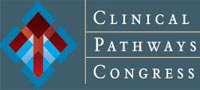 Date: 26th – 28th Oct 2018
Venue: Boston, MA, USA
To gain more exposure for your event, list on our portal with minimal investment.
Or,
Interested in publicizing your event in the next issue e-newsletter? Write to Us
Nanion announced that Charles River Laboratories has purchased two SyncroPatch 384PE high-throughput patch clamp instruments.

Leica Biosystems, the leader in cancer diagnostics from biopsy to diagnosis, today announced the U.S. launch of MammoPort...

PMI BioPharma Solutions officially formed in January of 2018, has established complete research and manufacturing operations at multiple sites located in both Nashville and Celina Tennessee.

Infraredx, Inc., a pioneer in intravascular imaging for mapping coronary artery disease, today announced the Makoto™ Intravascular Imaging System..

In order to educate our audiences, 'New discoveries' or 'Product experiments can be published online under Trends section for FREE.
— To promote new discoveries in next issue e-Newsletter, Write to us.
Find out how a contract packaging company can deliver the expertise and flexibility needed to ship pharmaceuticals internationally.
Rising brand drug prices are behind the increase in prescription drug spending and patient costs. In 2016, brand drugs accounted for only 11 percent of prescriptions dispensed, but more than 74 percent of total spending.

Post White Paper to be in front of your target audiences... Use "SPD30" for 30%OFF
In January 2018, doctors at the Ella Lemelbaum Institute for Immuno-Oncology at Sheba Medical Center implemented a breakthrough protocol for ovarian cancer.
Keystone Folding Box Co., a designer and cGMP manufacturer of paperboard packaging solutions, has developed a modified, customizable version of its Ecoslide-RX prescription blister package to address the nation's ongoing opioid epidemic.

To make your company's news releases read by the right audiences...