Pharmaceutical Events & Conferences
Events section of
Global Pharmaceutical Technology
is a leading reference guide for all upcoming, current
pharmaceutical
events, biotech conferences and bio-pharma exhibitions. This listings are with brief details like date, venue and registration link/website of
pharmaceutical conferences
,
bio-similar Trade shows
/
Bio-Tech Expos
and summits, Events along with the name of organizers who conducts
pharmaceutical events
.
Want to list your event?
Post Your Event
— Or For any customized packages, reach Media Manager,
AnneFrank
03 Nov 2020 - 05 Nov 2020
| Organizer:

EIRAI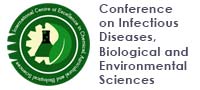 This conference provides opportunities for the delegates to exchange new ideas and application experiences face to face, to establish business or research relations and to find global partners for future collaboration.
26 Nov 2020 - 27 Nov 2020
| Organizer:

Aver Conferences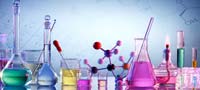 Pharma & Chemistry 2020 on behalf of its organizing Committee welcomes all the pharmacists, renowned experts' researchers, industrialists, doctors, young scientists as well as students to teach and share their insights formal lectures and interactive panels in the ield of pharma & chemistry.