Pharmaceutical Events & Conferences
Events section of
Global Pharmaceutical Technology
is a leading reference guide for all upcoming, current
pharmaceutical
events, biotech conferences and bio-pharma exhibitions. This listings are with brief details like date, venue and registration link/website of
pharmaceutical conferences
,
bio-similar Trade shows
/
Bio-Tech Expos
and summits, Events along with the name of organizers who conducts
pharmaceutical events
.
Want to list your event?
Post Your Event
— Or For any customized packages, reach Media Manager,
AnneFrank
09 Jul 2019

10:00 AM

- 11 Jul 2019
| Organizer:

Messe München GmbH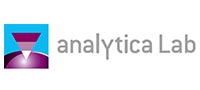 Analytica Lab Africa is the only trade fair in South Africa for Laboratory Technology, Analysis, Biotechnology and Diagnostics.
23 Sep 2019 - 24 Sep 2019
| Organizer:

Phronesis LLC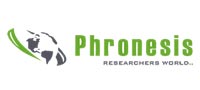 Pharmacology and Toxicology 2019 will provide the excellent opportunity to meet experts, exchange information, and strengthen the collaboration among Directors, Researchers, Associate Professors, and Scholars from both academia and industry.