HIGHLY POTENT API HYBRID SUMMIT 2022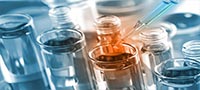 The Highly Potent API Hybrid Summit was designed with a primary focus on knowledge exchange, catering exclusively to industry leaders and decision-makers.
Experts in the field of Containment, Validation, QA/QC, EHS, HPAPI Production, Equipment, Regulations, and many other related areas will be in attendance.
This unique event will offer new and exciting benefits for your enterprise, and help solidify your place in the market by exchanging opinions and making new acquaintances with the scientists, experts, manufacturers, and consultants in attendance.
You will not only be exposed to participants at the venue as, with our virtual platform, the conference will also be available to online attendance via a web browser or suitable IOS and Android applications. All presentations and Q&A sessions will be conducted in real-time.

This cutting-edge hybrid conference will focus on the latest developments and trends in the Pharma industry. In addition to the increasing demand for Highly Potent Active Pharmaceutical Ingredients, the pharmacological and biotechnical market is changing constantly, which brings many new challenges.
Our expert speakers will cover a wide spectrum of topics including, but not limited to: Pharma 4.0, Digitalization, New Validation Cases, Enhanced Containment Expertise, Cleaning, and Waste Management, Scale-Up Challenges and Solutions, Automation and Robots and Sustainable Manufacturing. Don't forget to mark 16th -17th January 2022 in your calendar.

Due to the current global environment, we have taken every step to ensure the safety of our clients and therefore we welcome you to the beautiful city of Frankfurt for our Highly Potent API Hybrid Summit.
Event Properties
| | |
| --- | --- |
| Event Date | 16 Feb 2022 |
| Event End Date | 17 Feb 2022 |
| Capacity | Unlimited |
| Name of the Organizer: | Innovatrix |
| Person of Contact | |
| Location | London |