You are here:
10X Genomics Inc
10X Genomics Inc
A transformative upgrade to short-read sequencers that fits easily into existing lab infrastructure.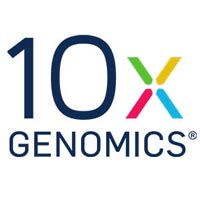 Contact person
Address:
7068 Koll Center Parkway, Pleasanton 94566, California, Alameda County, United States
Type:
Manufacturer, Service Provider
Business Details

Map

Reviews
10x Genomics is changing the definition of sequencing by providing an innovative genomics platform that dramatically upgrades the capabilities of existing sequencing technologies.

This is achieved through a combination of new microfluidic science, chemistry and bioinformatics. By implementing GemCode technology with the Chromium product suite, researchers can now, for the first time, find new structural variants, haplotypes, and other valuable genomic information while using existing sequencing technologies and workflows.
10x Genomics is generating a growing revenue stream by commercializing a new technology platform that will change and broaden the definition of sequencing.

Currently available sequencing technologies have altered medicine and other scientific endeavors significantly, but they also leave a substantial amount of critical genetic information inaccessible. 10x Genomics' platform complements and upgrades existing sequencers, delivering new contextual information, including haplotyping, structural variation and de novo assembly, while easily integrating into existing lab infrastructure.