Pharmaceutical Events & Conferences
Events section of
Global Pharmaceutical Technology
is a leading reference guide for all upcoming, current
pharmaceutical
events, biotech conferences and bio-pharma exhibitions. This listings are with brief details like date, venue and registration link/website of
pharmaceutical conferences
,
bio-similar Trade shows
/
Bio-Tech Expos
and summits, Events along with the name of organizers who conducts
pharmaceutical events
.
Want to list your event?
Post Your Event
— Or For any customized packages, reach Media Manager,
AnneFrank
05 Dec 2021

10:00 AM

- 08 Dec 2021

5:00 PM
| Organizer:

IDF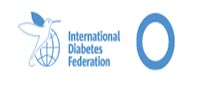 The IDF Congress is a core activity of the International Diabetes Federation, offering a global platform to discuss a broad range of diabetes issues, from latest scientific advances to cutting-edge information on education, diabetes care, advocacy and awareness.
06 Dec 2021 - 07 Dec 2021
| Organizer:

EDE Congress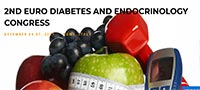 2nd Euro Diabetes and Endocrinology Congress is a unique forum for Diabetologists and Endocrinologists with comparable levels of experience & education to present, exchange ideas, and develop collaborative networks in both academia and industry.