You are here:
CardioMag Imaging Inc
CardioMag Imaging Inc
Earliest Detection of Heart Disease Diagnose Heart Function in 10 Minutes or Less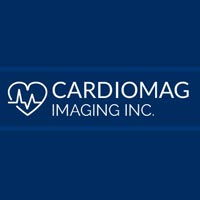 Address:
13 British American Boulevard, Latham 12110, New York, Albany County, United States
Type:
Manufacturer, Production
Business Details

Map

Reviews
CardioMag has developed the latest advance in cardiac diagnostics; breakthrough technology that makes testing quick, accurate, and reliable.  With CardioMag's MagnetoCardioGraphy ("MCG") Heart Health Scanner, patients remain dressed, experience no discomfort and medical professionals can view results real time, detect indications of irregularities (or normal functionality) with over a 90% accuracy rating.
CardioMag has invested over $30 million to date, performed clinical trials at the Mayo Clinic, Cedars-Sinai Medical Center and several European hopsitals, and received FDA 510 (k) clearance.  Available peer reviewed publications provide results and technical data from thousands of patients.
The first advanced, commercially-available heart screening system for the medical profession was only developed within the last 40 years. During that time, our company has devoted over a decade and more than $30 million in research and development to improve upon that design. Clinical trials for our technology have been performed at the Mayo Clinic, Cedars-Sinai Medical Center in California, and several European hospitals. There are many publications available concerning our innovative device, which provide data and results taken from thousands of different patients. Our system can reduce the cost of cardiovascular testing for your facility and the price of the MCG Heart Health Scanner itself can easily be recovered within a year.