You are here:
Genomatix AG
Genomatix AG
Next Generation Sequencing (NGS) technology has enabled researchers to generate genome wide data in unprecedented quality and quantity.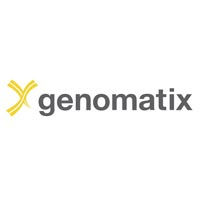 Contact person
Address:
85a Bayerstraße, München 80335, Bayern, Oberbayern, Germany
Business Details

Map

Reviews
Genomatix is one of the world's leading suppliers of technologies to analyze and interpret genomic data. As well as laying the groundwork for microarray experiments and NGS data sequencing analyses, our hardware and software solutions also help to answer the typical questions posed by systems biology. Our approach: combine multiple lines of evidence to perform an integrated meta-analysis.
Instead of looking at single strands of information separately, we access a large pool of data (curated and raw) from various sources which we continually keep up to date.
This meta-analysis combined with our extensive biological background data leads to more relevant results, more precise scientific data interpretation and a better chance of understanding molecular contexts and mechanisms. In our solutions and services, we combine:
Next Generation Sequencing data analysis,
expression profiles,
sequence and promoter analysis,
proprietary genome annotation,
comparative genomics,
and literature, pathway and network data.
Established and managed by a committed team of scientists, Genomatix works closely with every key player in the field. Our aim: continuous expansion of scientific knowledge in order to generate innovative ideas for biological research.
At the heart of everything we do is our determination to play a part in finding more meaningful answers to biology's fundamental questions. Our focus: gene regulation and gene expression.

Our methods enable industry professionals to interpret biomedical data at a sophisticated level. The results of these analyses increasingly find their way into tangible medical solutions. Bolstered by a spirit of research and a stated ambition to accumulate and expand fact-based knowledge, we strive to advance biological science every day.
Our long-term perspective is built on three pillars: better diagnoses, better prognoses, better therapies. Joined by visionary biological and medical scientists, and health care professionals who share our pioneering spirit, we collectively usher in the medicine of the future: Personalized Medicine.

In this future, every key player works together to design individual therapies for numerous genetic diseases. This goes a long way toward raising the standard of living for everyone. In this future, medicine is made personal – in the truest sense of the word. And we're dedicated to seeing this future become reality. Now.